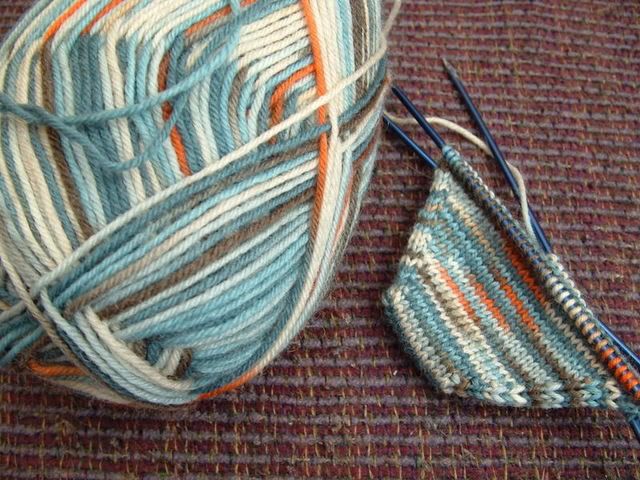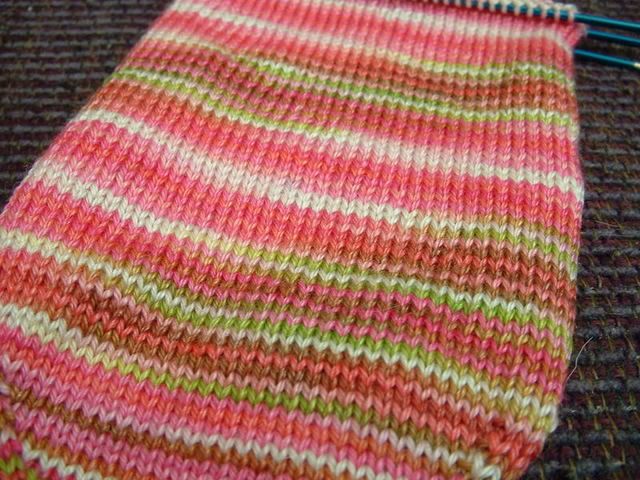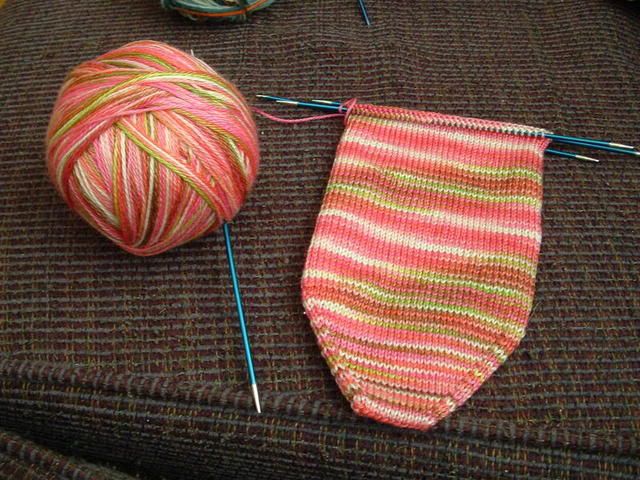 (i just uploaded them to
photobucket
and then edited the size to 640x480. smaller than usual, but meh, it'll do for now.)
i turned the heel on the
RubySapphire
sock last night. lovin' it! i just decided to go with plain stockinette. i thought a pattern might get lost in the colours (Jaywalkers might work though), and i wasn't really sure how the yarn would knit up. i'm really tempted to buy
another
hank of their "luster sock" (50% merino, 50% tencel).
my sock yarn stash is getting bigger again... i just sold a bunch of it!
Red Bird Knit's
sock of the month club kit showed up late last week (thanks Sharon!)... it has two balls of yarn in it, enough for 2 pairs of socks OR the pattern that came along with the kit - isn't the
sock
pretty?!. of course, Juliet has claimed the kit as her own yet again ;) i guess since i'm ripping back the
Yorkminster
sock i might be able to accommodate her wishes... eventually!
it all makes me wish i could knit faster ;)
tomorrow is a big day... it's my brother's 30th birthday!!! and he still lives at home... mwa hahahahaa!! (i laugh, but he's going to school, so living at home is the only option at the moment) i saw the
BEST t-shirt
for him, but wouldn't you know it's sold out in his size. ARG. we'll probably head up to see him next weekend to do some celebrating! :)